Let our customers speak for us
---
I have worked with Aspen on several
occasions, they are knowledgeable
and have made many great
recommendations for my home.
They are an elite group that pride
themselves on excellence, detail
and follow through.
Gary and his team are
the best of the best.

•
Jeff S.




Wayzata, MN
---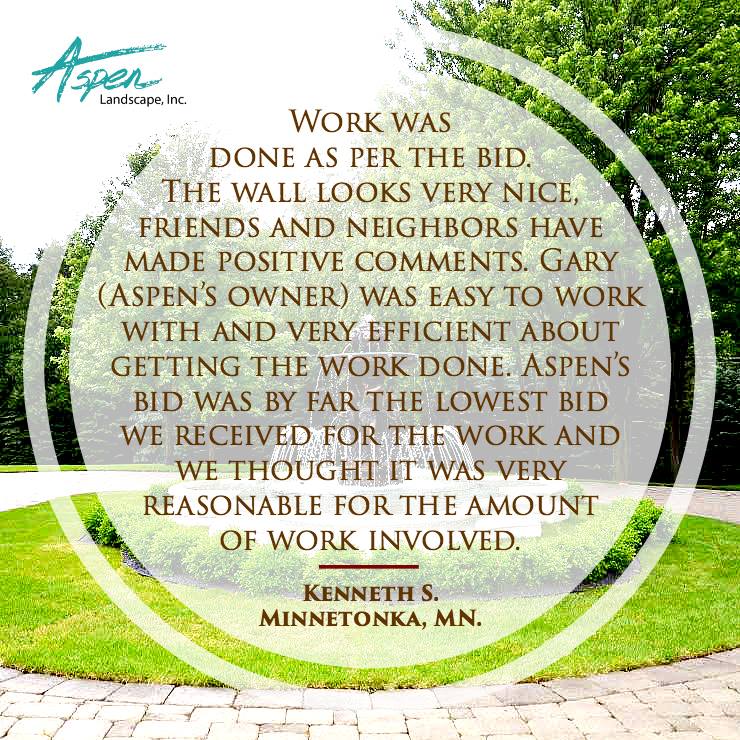 ---
Aspen replaced an old wooden
retaining wall with one made
of stones (small rocks/boulders).
The wall went up the side of
our driveway and was from 2 feet
to 1 foot in height. Next to the rock
wall we had a channel dug
out of our asphalt
driveway in order to lay in a
walkwaymade with paper bricks.

•
Bill & Mary C.
Maple Grove, MN
---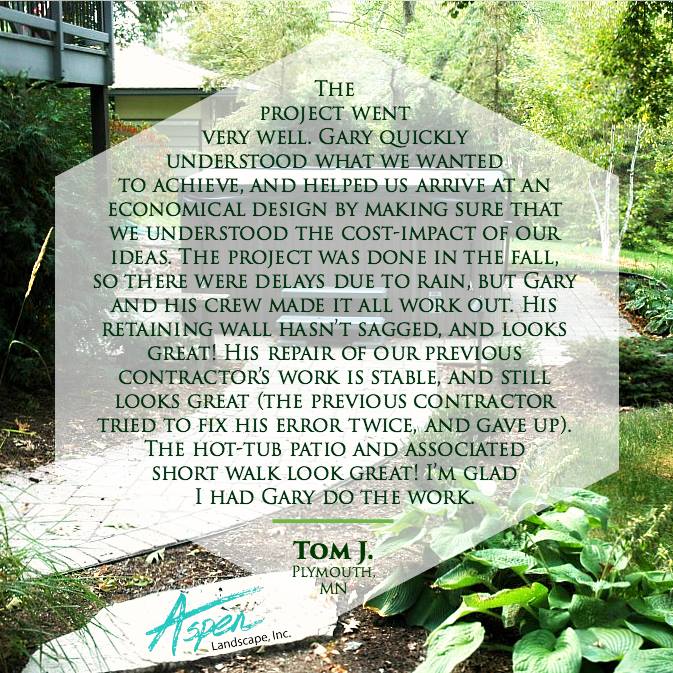 ---
Aspen was a great company to work with
and we are glad we picked them. They were
able to get to everything done very quickly
and priced very reasonable. We had some difficulty with drainage and they worked until it was right even though they had to make
several special trips out to our place to keep checking on the right slope and draining of our yard. You could really see they don't just
want the job done, they want it done right.
Some companies would have walked away, however they not only stuck by our project,
they went above and beyond to troubleshoot
the difficulties they ran into and
without an additional bill.

•
Homeowner
St. Bonifacius, MN
---